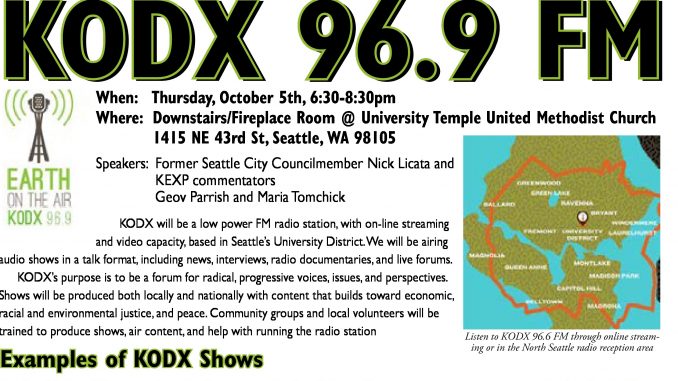 UJoin Us for the Launching of Seattle's New Progressive Radio News Station KODX 96.9 FM.
Speakers: Former Councilmember Nick Licata, and KEXP commentators: Geov Parrish and Maria Tomchick
KODX is going to be a low power FM radio station, with on-line streaming and video capacity, based in Seattle's University District. We will be airing audio shows in a talk format, including news, interviews, radio documentaries, and live forums.
KODX's purpose is to be a forum for radical, progressive voices, issues, and perspectives. Shows will be produced both locally and nationally with content that builds toward economic, racial and environmental justice, and peace. Community groups and local volunteers will be trained to produce shows, air content, and help with running the radio station.